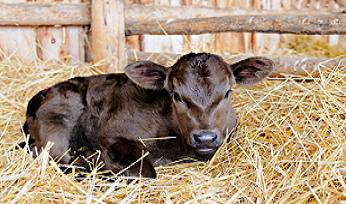 Suppose we could get all the protein and leather-like fabric to satisfy the world's population – without ranches and slaughterhouses? Sounds like a dream to anyone who is concerned about animals and the environment.
Tofu and TVP satisfies a lot of us BUT you can't wear them. Enter, stage right, a man named Andras Forgacs, an entrepreneur whose experience in tissue engineering includes making materials for pharmaceutical research and replacing damaged human tissues. (You're probably seen pictures of the human ears that can be grown in a lab).
In his TED talk, Forgacs outlines the virtues of what he calls a "Humane, sustainable new industry." A biopsy is used to acquire the initial cells, which are then grown in some sort of medium. (We'd need to know what that medium is made of). Then the "biofabrication" factory would work it into collagen, form sheets, make layers, design it for various qualities, and use less chemicals than in the traditional tanning process. End result? "Cultured leather" made with no waste and, best of all (I hope) no tormented animals.
Forgacs acknowledges that it would be wise to start with leather, as people would be more willing to try it. We could have our experiment without eating it. As an opponent of GMO, I would need some convincing. Forgacs's description of biofabrication sounds different from GMO – the product is grown in a cell medium, not engineered at the DNA level. At any rate, I share Forgacs's vision of a world, unlike today, when we do NOT keep and kill 60 billion land animals for meat, dairy, eggs, and leather, as we do now. Given the immense environmental destruction caused by livestock worldwide, he adds, "What's crazy is what we do today."
Related links:
Biofabrication: a 21st century manufacturing paradigm
Biofabrication – IOPscience