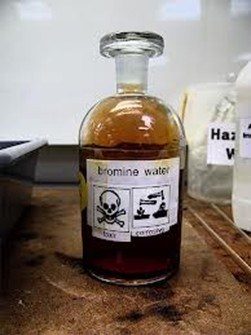 Did you know that over three thousand (3,000+) non-food substances are legally added to food in the U.S.? Manufacturers can add chemicals that preserve, color, sweeten, and flavor your food, as well as "improve" its texture or other quality deemed desirable by marketing departments. Oh yes, and add artificial vitamins and minerals that processing removed.
We've bought this stuff for decades. I shudder to think of the cake mixes I learned to use as a child. And a huge ratio of our food is still processed.
So why are chemicals used in our food banned in other countries? Dyes, brominated vegetable oil (which I wrote about in January), growth hormones given to animals, arsenic, and more, are banned in Europe. See this article from Dr. Mercola.
We've reached some kind of dystopia when Russia bans American food, in this case, meat, because of a feed ingredient called ractopamine. Since we export half a billion dollars worth of beef and pork to Russia, this is not a small item. The USDA asked Russia to postpone the requirement, and the New York Times suggested it was retaliation for American actions on Russian human rights violations.
Michale Pollan's recent book Cooked urges us to prepare our own food. Pollan is a shameless, enthusiastic promoter of meat, speaking and writing cheerily about slaughtering and butchering, but he does have a point: we should be preparing more of our own food. That's one way to get us out of some dangers posed by industrial food.
PS. Don't you wonder if the manufacturers eat their own products?
Related links:
Revealed: Shocking list of popular foods and drinks readily available in U.S. grocery stores that are BANNED in other countries because their chemicals are deemed 'dangerous'
80 percent of US packaged foods may contain dangerous chemicals